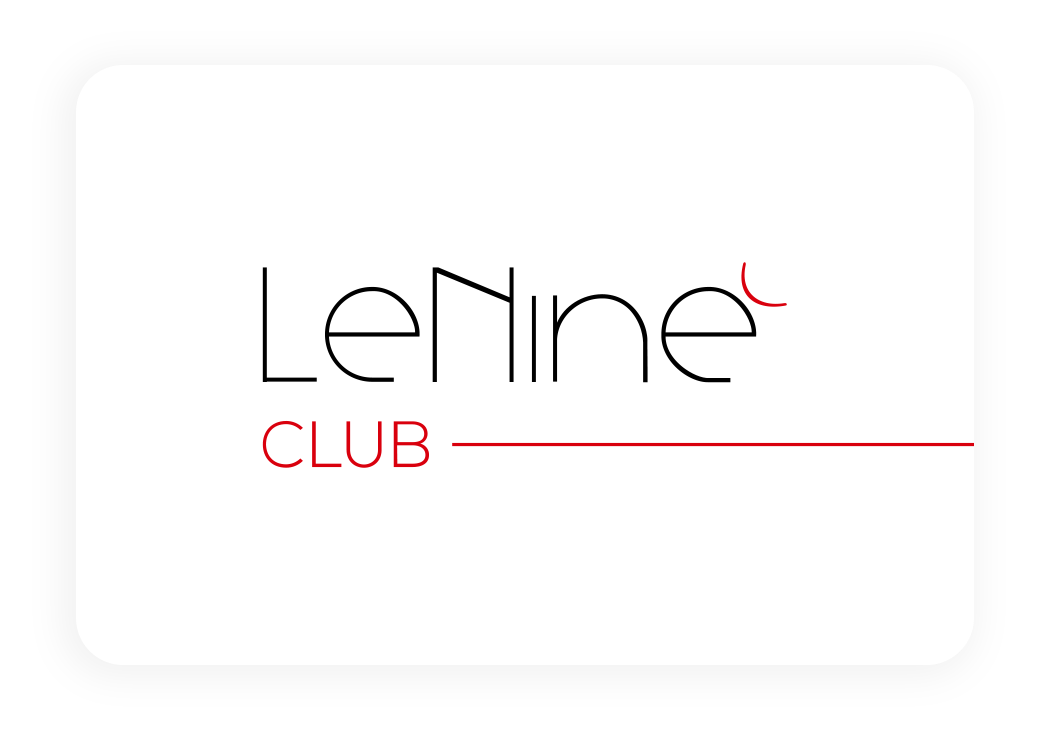 Do you want to be part of Le Ninè Club and receive exclusive discounts and benefits?
You don't have to do anything. At the time of your first purchase on our website, we will activate our card and from that moment on, for each purchase made, we will assign you points, which will turn into discounts.
How does it work
For every purchase on our website, you will earn points.
The points are accumulated on the card, which you can consult in your "My account" area.
Once you have reached an eligible points level, select the discount you prefer and we will send you a discount code which you can add in the check-out area for your next purchase.
What are the discounts provided?
What are you waiting for?